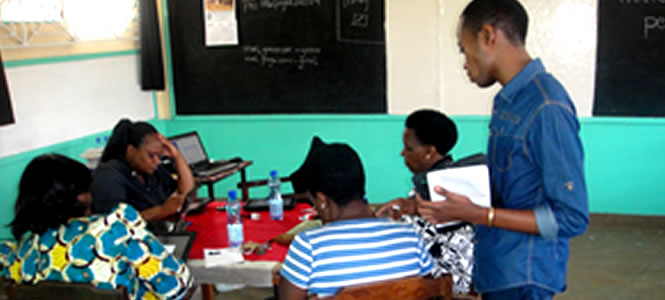 MEL meaning Move – Eat – Learn, aims to build global learning processes for teachers and pupils within primary schools from Gentofte – Denmark and Primary Schools in Nairobi, Kenya. The main focus of the dialogues is issues related to a healthy lifestyle, healthy eating and physical activities that promote good health. The themes are cross curricular and cross cultural, they will consist of identical themes and topics involving the subjects like mathematics, sciences, physical education and home economics.
All the communication in English will strengthen their English communication skills, i.e. in relation to spoken language and knowledge of mathematics-related terms.
The project and the international dimension 
The overall goal of this project is to facilitate a cultural meeting between students from Kenya and Denmark, in order to let the students reflect on and relate to the differences and similarities in the everyday living conditions across national borders. By collecting and working with empirical data, they gain insight into the cultural differences in daily life between children of same age in Kenya and Denmark, and they acquire intercultural understanding and increased awareness of own culture, habits, and daily life.
Kijani Institute is the consultant company in this project and will continue to facilitate the groups of teachers coming to Kenya and also support the teachers in Kenya – especially with the Skype sessions and implementation of the overall project  which are an essential part of the communication and co-learning.
Learning goals for the project
The programme is based on the following pedagogical, academic, and intercultural goals.
Pedagogical goals
The project involves interdisciplinarity between mathematics and English, since the students' mathematics-related learning during the project will increase while, at the same time, the communication in English will strengthen their English communication skills, i.e. in relation to spoken language and knowledge of mathematics-related terms.
Academic goals
The goals derive from the national curricula for mathematics in Denmark and Kenya.
Denmark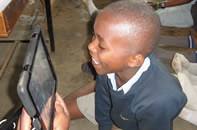 The student knows about
basic reasoning connected with investigative work, including
investigative work using digital tools
verbal and written forms of communication with and about
mathematics, including through digital media
technical language and terminology
the usability of various tools in mathematical situation
various concrete materials and digital tools
graphical presentation of data
methods for processing and presenting data, including through
the use of digital tools
frequency, periodicity, and basic statistic descriptors.
The student can
apply reasoning to develop and test hypotheses
engage in varied communication with and about mathematics both verbally and in writing
apply technical language and phrases both verbally and in writing
utilise tools with technical precision
conduct and present own statistical investigations
The project from a digital perspective
Statistical presentations can be made in hand or by using IT-based programmes like Excel, Pivot, and Infogram, while Skype requires the use of iPads or computers. Working with the IT tools requires that the students are familiar with the tools in advance or that they receive introduction to them before the course.apply and interpret graphical presentations of data
Kenya
The learner should be able to:
Work out quantities given the percentages and work out percentages given quantities
Collect and record data using tally marks
Represent data in graphs
Represent data from tables on graphs
Read and interpret information from graphs
Recognize, identify and work out arithmetic mean of a given data.
The learner should know:
Tables
Bar graphs
Line graphs
Pie charts
Travel graphs
Intercultural goals
By working with this sub project, the students will gain further insight into the values, terms, and conditions connected to everyday life of children in Kenya and Denmark. The results obtained will develop the students' understanding of self and of the consequences of their own actions.